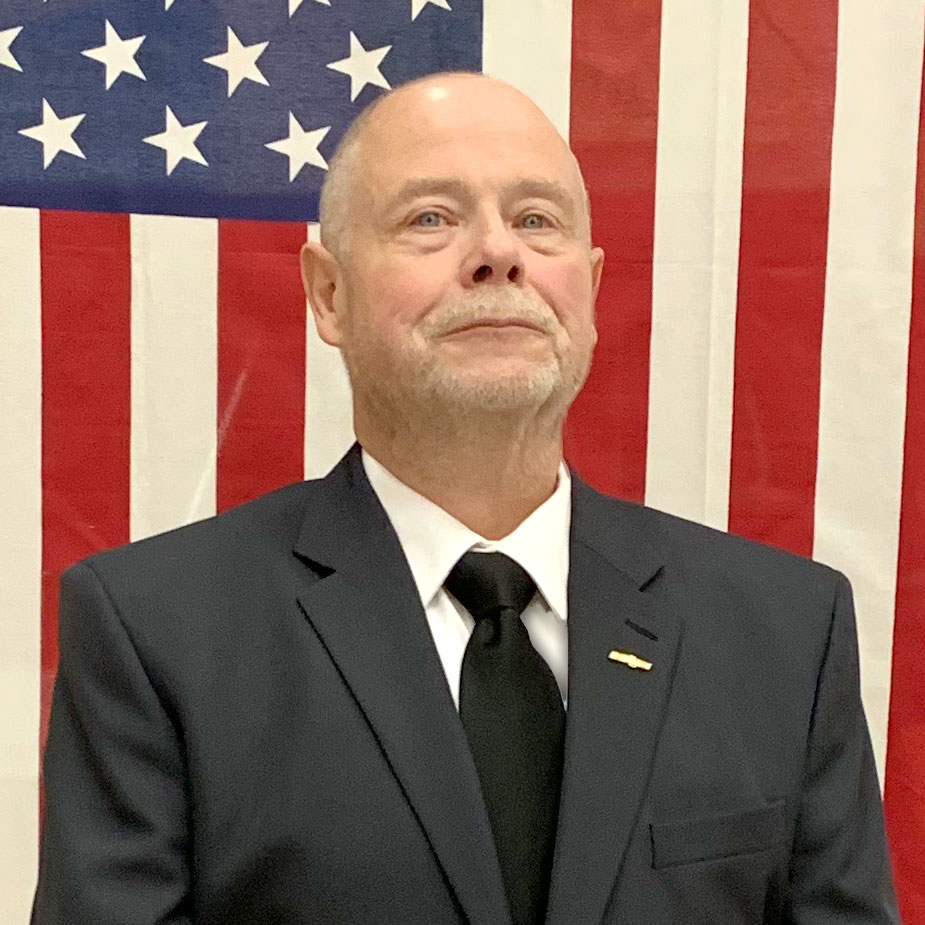 Grandmaster Good's Bio
Born in Jackson, Michigan on May 19, 1955. Graduated from Jackson High School in 1973 and attended Jackon Community College until 1977.
Currently (as of 2019) living in Kentwood, MI with his wife, Xu Min (Maria), who were married in Ping Ding Shan City, China in November, 2000.
Mrs. Good also holds the rank of 2nd Dan in Tae Kwon Do and has won several Gold Medals for sparring and forms. They have one son, Matthew, who holds the rank of 1st Dan. He also has competed and won in tournaments.
Started TKD at the Y-Center in Jackson under Grand Master Tae Z Park 12.2.74. Attended classes through the Y-Center and Jackson Community College for 4 nights a week with 3 – 4 hours of practice a night.
GM Good tested for 1st Dan test on 7.31.76 along with 17 others for 1st Dan and one student for 2nd Dan with 11 judges present.
Moved to Grand Rapids, MI in February of 1977 with a friend and alumni of GM Park's, Master Kiwan Hong. Master Hong had been teaching in L.A., California for 4 years previously. In October of 1977 he moved back to L.A. For personal reasons.
Started teaching in GR April 1977 (teaching in West Michigan since 1977).
President and Founder of Good Institute of Tae Park Tae Kwon Do in West Michigan February of 1977.
President and Founder West Michigan Tae Kwon Do Association in West Michigan April of 1977.
Competed in tournaments in Iowa in 1975 as a Green Belt. then in 1976 and 1977 as a Black Belt.
Tested 7th Dan in October of 2003, Kukkiwon registered.
Tested 8th Dan Grand Master in April of 2018 in Paducah, Kentucky. Grand Master Tae Park invited three very honored judges to come:
Grand Master Nam Suk Kim: he was the Father of Tae Kwon Do in Uganda, Africa. Master Chang S Han: he was a Gold medalist competitor in South Korea in the 1960's. Grand Master Young Min Kim: he was the Father of Tae Kwon Do in Brazil.
Traveled to seminars held by Grand Master Hae Man Park and Grand Master Tae Park in the USA and abroad.
Awarded the Title of "Best Master Instructor" in 1993 by Grand Master Hae Man Park.
First tournament director for the Tae Park World Class Championships in 1995 open to all ranks with 463 competitors. 
Team Leader for trips to South Korea in 1996 and 2008.
Has trained students that have competed (some successfully) in the USA, Asia, Europe, and South America.
Under Grand Master Mark Good are 19 Master Instructors:
Three – 6th Dan Master Instructors
Six – 5th Dan Master Instructors
Ten – 4th Dan Master Instructors
Has 600 total black belts under him since 1977.
GM Good has traveled to the following countries for Tae Kwon Do: Korea (five times), Spain (once), China (nine times). Visited the city of Shaolin which has two temples. One being the famous "Shaolin Temple" you probably saw on the tv show "Kung Fu. Also in the USA to various states for seminars and tournaments and promotion testings.
GM Good has had several students travel around the world to compete and win gold, silver and bronze medals. Some of those countries have been: S Korea, Viet Nam, Australia, Peru (several times), Brazil, Spain (2), China, Philipines, Canada, Hong Kong, and all over the USA.
One of Grand Master Tae Zee Park's few "Original Students" still involved and the only one that is still teaching in the dojang (class/gym) today in Grand Master Tae Park's organization.
Currently has 15 locations under his direction in West Michigan, Rochester (NY) and Webster (NY)
Advisor to Grand Master Tae Park and to the Board of Directors for World Class Tae Kwon Do.
JGM Good had been working for the United States Postal Service since 1986 but retired from there on 8/31/2012. His families history of working for the USPS dates back to his father's father who started there around 1920 and thus now Mark is the last in a long line of Good family members working there. Since retiring from the USPS he is devoting even more time as an advisor to all those Instructors and students under him and in Tae Park Tae Kwon Do.
Pay for it with hard work, sweat, and determination. Not with the almighty dollar, by knowing someone, or because you are pretty or famous. He believes you do Tae Kwon Do. One does not play or dance Tae Kwon Do.
Grand Master Good's philosophy is:
You get what You earn.