About
Read below to learn more about the WMTKDA and our lineage as an organization.
Background
West Michigan Tae Kwon Do Association is a non-profit organization headquartered in Grand Rapids, Michigan. The association exists to provide support and leadership to Western Michigan based Tae Kwon Do instructors and students that follow the teaching of 9th Dan Grandmaster Tae Zee Park.
WMTKDA's founder and leader, 8th Dan Grandmaster Mark D. Good, is an active leader and even teaches classes each week. A rarity in today's world. The association has over fifteen class locations in the Grand Rapids metro area alone, with more classes being added each year. Each class is taught by a 4th Dan (degree) Master Instructor, or higher rank black belt instructor that has been personally vetted by Grandmaster Good.
Classes are not taught in for-profit studios, but rather in community spaces such as school gyms, community centers, and other non-profit facilities. This purposeful selection of class locations goes along with our philosophy of teaching "community education style", where our passion is sharing and passing on the Art of Tae Kwon Do, rather than making a profit. Each of our instructors have day-jobs and teach Tae Kwon Do for the love of the art and students!
In the below section, you will learn about our founder's lineage (teachers) and the black belts that he has been responsible for teaching and promoting over the years. Why is this important to know? It's not about pride, it's about demonstrating that our instructors have the firm foundation of a Tae Kwon Do knowledge base that directly links back to the founder of modern Tae Kwon Do: Grandmaster Lee Won Kuk! Always ask about the lineage of any instructor you are considering. If they, or their instructor, "learned" the art from a book or online you may want to keep looking.
Grandmaster Good's Lineage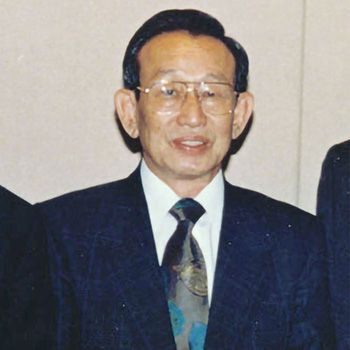 Grandmaster
Uhm Woon Kyu
Belated leader of
Chung Do Kwan Worldwide
Instructor to
Grandmaster Tae Zee Park
Grandmaster Uhm Woon Kyu was one of the pioneers of modern day Taekwondo and helped devise the current rules governing Taekwondo free sparring. He was also Special Instructor for the South Korean Military, played a large part in the formation and development of the Korea Taekwondo Association (KTA), the World Taekwondo Federation and the Kukkiwon (World Taekwondo Headquarters)
As one of Grandmaster Lee Won Kuk's original and first students, Master Uhm remains a link to the original Chung Do Kwan.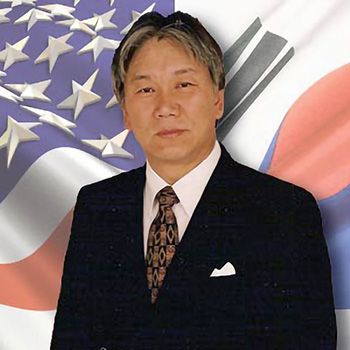 Grandmaster
Tae Zee Park
Student of Grandmaster Uhm Woon Kyu
Founder of Tae Park Tae Kwon Do
Grandmaster Tae Zee Park is a highly regarded 9th Dan, and leads one of the largest Tae Kwon Do organizations in the world. Originally from Korea, where he was an undefeated National Tae Kwon Do Champion from 1963 to 1968, Grandmaster Park came to the US and founded TPTKD in 1974. Grandmaster Park travels internationally on behalf of Tae Kwon Do and is Vice Chairman of the US Tae Kwon Do Chung Do Kwan Association.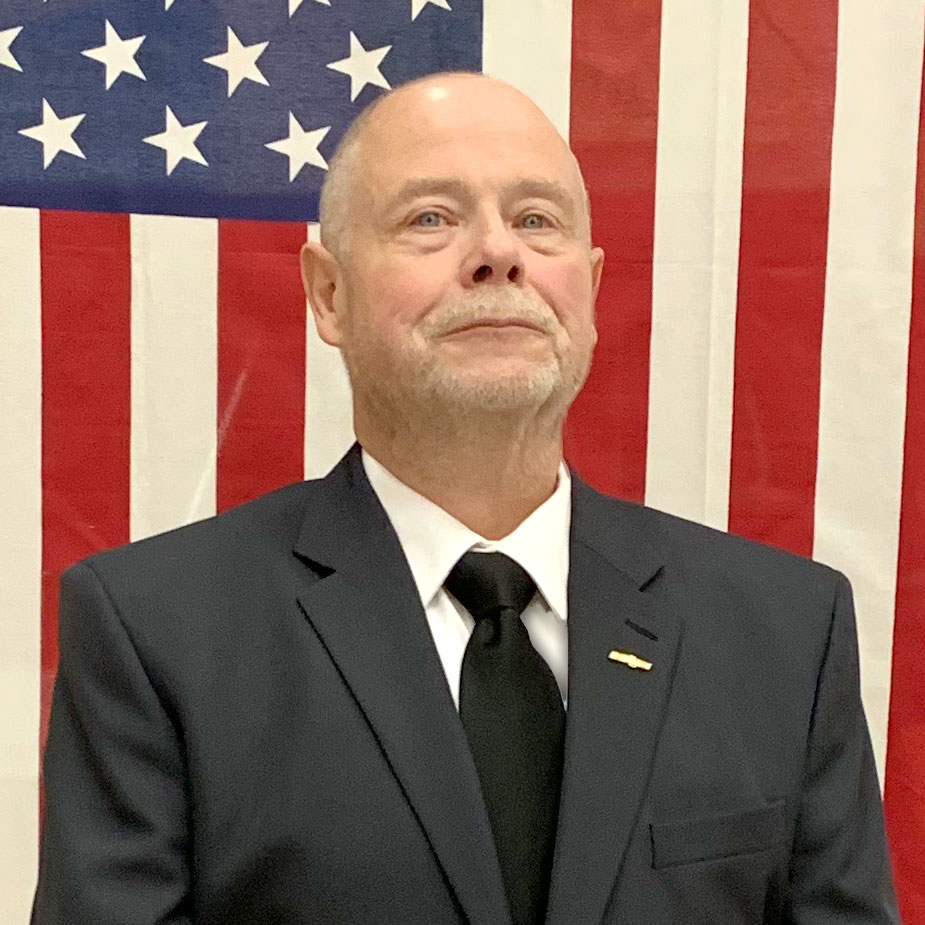 Grandmaster
Mark D. Good
Student of Grandmaster Park & Founder of WMTKA
Grandmaster Good started Tae Kwon Do in 1974, and has dedicated his life to continuing the teaching and legacy of traditional Tae Kwon Do in West Michigan since 1977. Grandmaster Good has over 500 students that have been promoted to black belt under him, and currently has over 20 active instructors to his credit. One of the few "Original Students" still involved, and the only one still teaching in the dojang (class/gym) today in Grandmaster Park's organization.
Grandmaster Good's Master Black Belts
Masters are Black Belts who have attained the rank of 4th Degree (Dan) or higher. In our organization, this is a prestigious accomplishment as only 1 out of approximately every 2,000 students who start ever reach this level.
Grandmaster Mark Good
8th Dan
6th Dan
Master Rene' Tero 4th Dan
6th Dan
Senior Master Susan Lofquist 6th Dan

Master Lemon Williams 5th Dan
5th Dan
Master Huong Tran 5th Dan
Master Paul E. La Vigne 4th Dan
5th Dan
Master Rodney Bean 4th Dan
4th Dan
Master Donald Ross 5th Dan
Organizational Events
The West Michigan Tae Kwon Do Association is just one of many individual institutes and associations that are part of the greater World Class Tae Kwon Do Association (WCTKD). WCTKD is based in Michigan but has members throughout the United States.
As a nationwide organization, we are proud to organize multiple national events each year. Below are dedicated annual events:
WCTKD Annual Seminar
The Annual Seminar is organized and hosted by the Lewis Institute of Tae Park Tae Kwon Do. It takes place over the course of two days in early April each year in Paducah, KY. At the seminar, students have the opportunity to be directly taught by Masters, Senior Masters, Jr. Grandmasters, and even three Grandmasters – one of which is 9th Dan Grandmaster Tae Zee Park himself!  For more information on the Annual Seminar, please come to one of our classes and ask an instructor, or watch our homepage for details.
WCTKD / West MI Sports Commission – State Games of MI – TKD Tournament
Each year in late June the State Games of Michigan – Summer Games take place in West Michigan. We are proud to organize and host the Tae Kwon Do tournament. This tournament is open to color and black belts from all over the state of Michigan. For more information on the State Games of Michigan, please click the link in the first sentence of this paragraph.
WCTKD Annual Tournament
In November of each year, our nationwide organization comes together for our own National Tournament. This event takes place on a Saturday in Grand Rapids, Michigan. At this tournament, white belts through 3rd-degree black belts compete to earn medals and respect from their nationwide peers. This tournament also features a Grand Champion competition for our elite black belts from across the nation to compete for trophies and the honor of being the best of the best! For more information on the Annual Tournament, please come to one of our classes and ask an instructor, or watch our homepage for details.